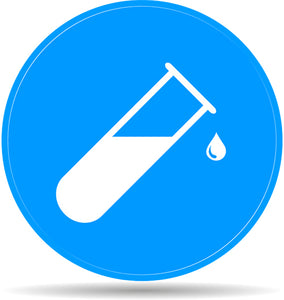 Test #010389Test is used to evaluate thyroid function and assess abnormal binding protein disorders
Also Known As: Free T3, T3, Free, T3, Free, Serum, Triiodothyronine, Free, Unbound T3.
Preparation:
No Fasting required.
Test Type: Blood
Test Results: 1-2 daysTriiodothyronine (T3) normally represents only approximately 5% of the thyroid hormone and like thyroxine is almost entirely bound to the carrier proteins, with only 0.25% of the total being in the free state. Measurement of free triiodothyronine is of value in confirming the diagnosis of hyperthyroidism, when an elevated free or total thyroxine level is found. Abnormal total and free triiodothyronine concentrations may appear in T3 toxicosis, in the presence of normal thyroxine levels. Free T3 levels are unaffected by carrier protein variation.
QUESTIONS & ANSWERS
Have a Question?
Be the first to ask a question about this.
Ask a Question