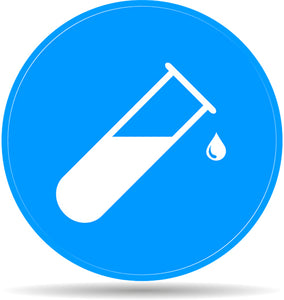 Test #884247NMR LDL-P is a management tool used in appropriate high-risk patients (type 2 diabetes mellitus, metabolic syndrome, CVD risk equivalent, statin-treated patients) to adjudicate response to treatment and guide adjustment in therapy. It is used in conjunction with other lipid measurements and clinical evaluation to aid in the management of lipoprotein disorders associated with cardiovascular disease.
Also Known As: Cholesterol, Lipoprotein Analysis (LDL-P, HDL-P, LDL Size), Expanded.
Preparation:
Fasting is required 10-12 Hours prior to test. Water and Meds are okay.
Test Type: Blood
Test Results: 3-4 daysThe NMR LipoProfile test is an FDA-cleared blood test that directly measures the amount of LDL circulating in the body. "LDL" is low-density lipoprotein and has long been recognized as a major causal factor in the development of heart disease. Although the relationship of increased LDL particle number and plaque buildup in the artery wall has been known since the 1950s, a diagnostic test did not exist to measure LDL particle number (LDL-P). Historically, LDL cholesterol, or LDL-C, has been used to estimate LDL levels to assess a patient's LDL-related cardiovascular risk and judge an individual's response to LDL-lowering therapy. Today, a more reliable measure of LDL exists that directly counts the number of LDL particles a patient has using NMR technology.

Test IncludesHistorical reporting (LDL-P, LDL-C); insulin-resistance score; lipoprotein particle number (LDL-P); particle concentration and size (total HDL-P, small LDL-P, LDL size); standard lipid panel (total cholesterol, calculated LDL cholesterol, HDL cholesterol, triglycerides).
QUESTIONS & ANSWERS
Have a Question?
Be the first to ask a question about this.
Ask a Question