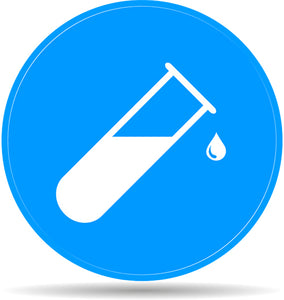 Test #706994Screen patients who may be at risk for heart disease and stroke
Preparation:
Fasting is preferred for 10-12 Hours prior to test.
Test Type: Blood
Test Results: 1-2 daysSevere homocysteinemia is typically caused by a rare inborn error of metabolism.1,2 The most common defect that can produce levels 100 ?mol/L is homozygous cystathionine-?-synthase (CS) deficiency, which occurs with an incidence of 1 per 300,000 live births. About 1% of the population has heterozygous CS deficiency, a condition that typically results in moderate to intermediate hyperhomocysteinemia. Individuals with CS deficiency are at increased risk for occlusive vascular disease.1,2 Individuals with a thermolabile variant of the enzyme methylene-tetrahydrofolate reductase can have high normal to moderately elevated levels of homocysteine.1,2 Homocysteine can be considered to be an independent risk factor for the development of cardiovascular disease.1-3 Patients with cardiovascular disease, including heart disease, stroke, peripheral vascular disease, and thromboembolic disease generally have higher homocysteine levels than matched controls. The results of a large number of epidemiological studies have been analyzed through a meta-analysis.1 The increased risk, or odds ratio (OR), for coronary artery disease in patients with increased homocysteine levels was estimated to be 1.7. The OR for stroke was estimated to be 2.5 and the OR for peripheral vascular disease was estimated to be 6.8. Several conditions, other than specific genetic defects or cardiovascular disease, have been associated with hyperhomocysteinemia.1 These include vitamin deficiency, advanced age, hypothyroidism, impaired kidney function, and systemic lupus erythematosus. Medications including nicotinic acid, theophylline, methotrexate, and L-dopa have been reported to cause elevated homocysteine levels.
QUESTIONS & ANSWERS
Have a Question?
Be the first to ask a question about this.
Ask a Question