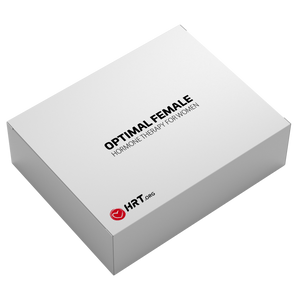 Hormones are important chemical messengers needed to help regulate many of the functions and processes in the body.  Sex hormones specifically control menstrual cycle, libido, mood, weight and cognitive function.  Once a woman reaches midlife however, hormone levels begin to fluctuate causing a number of symptoms including weight gain, thinning hair, vaginal atrophy, hot flashes, and sleep difficulties.  While some women experience only mild discomfort at this time, others suffer debilitating symptoms that negatively impact daily life.  For many, hormone replacement therapy is the answer.
Treatment for female hormone imbalance is convenient and easy. 
Our $299 monthly plan includes: 
Bioidentical hormones
Physician consultation
Individual, custom treatment plan
All medications delivered to home
On-going blood spot testing from home
QUESTIONS & ANSWERS
Have a Question?
Be the first to ask a question about this.
Ask a Question