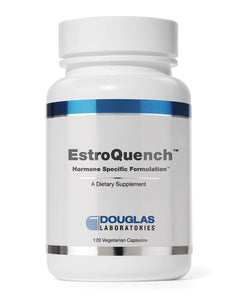 EstroQuench 120'S Capsule
EstroQuench is a Hormone Specific Formulation of ingredients that have documented anti-aromatase activity as well as androgenic adaptogens, which support the function of endogenous aromatase inhibitors. Collectively, these herbs promote minimal production and function of estrogens, while promoting testosterone function and sexual function in both genders.This formulation is designed to quench excessive production of estrogens and their activity, and support androgen function by maintaining the health of androgen producing glands.
QUESTIONS & ANSWERS
Have a Question?
Be the first to ask a question about this.
Ask a Question