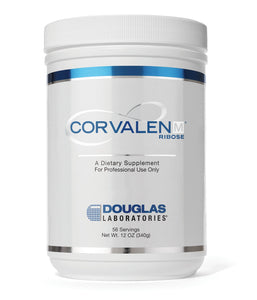 Corvalen M D-ribose is a natural pentose sugar that is designed for the support of fatigue, cellular energy production, and mitochondrial function. Magnesium and malate are added to this formula to help in the utilization of energy and support symptoms of fatigue.
Pure D-Ribose with Magnesium and Malic Acid for core energy
QUESTIONS & ANSWERS
Have a Question?
Be the first to ask a question about this.
Ask a Question