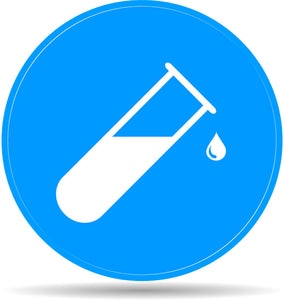 Test #096339Specific assay for confirming the diagnosis of systemic lupus erythematosus (SLE)
Also Known As: Anti-N-DNA, Antinative DNA
Preparation:
No Fasting Required.
Test Type: Blood
Test Results: 2-3 DaysAntibodies to DNA, either single- or double-stranded, are found primarily in systemic lupus erythematosus, and are important, but not necessary or sufficient for diagnosing that condition. Such antibodies are present in 80% to 90% of SLE cases. They are also present in smaller fractions of patients with other rheumatic disorders, and in chronic active hepatitis, infectious mononucleosis, and biliary cirrhosis.In the past, it was considered unnecessary to test for anti-DNA in patients with a negative test for antinuclear antibodies. A group of "ANA-negative lupus" patients has been described with anti-ssDNA and anti-SS-A/Ro and anti-SS-B/La; however, HEp-2 substrate is much more sensitive than frozen section substrates, and it is uncommon for anti-SS-A/Ro to be negative with these newer substrates.This standard dsDNA detects both low- and high-affinity antibodies, providing a very sensitive test for diagnostic purposes; however, it is less predictive for severe nephritis, which is associated with the presence of high-affinity antibodies.Following levels of anti-DNA antibody may be of use in evaluating response to therapy, but should be regarded as a guide rather than a rigid dictator of treatment. Antibody levels correlate particularly well with activity of lupus nephritis.Procainamide and hydralazine may induce anti-DNA antibodies and antihistone antibodies.
QUESTIONS & ANSWERS
Have a Question?
Be the first to ask a question about this.
Ask a Question